Harmonica Tuition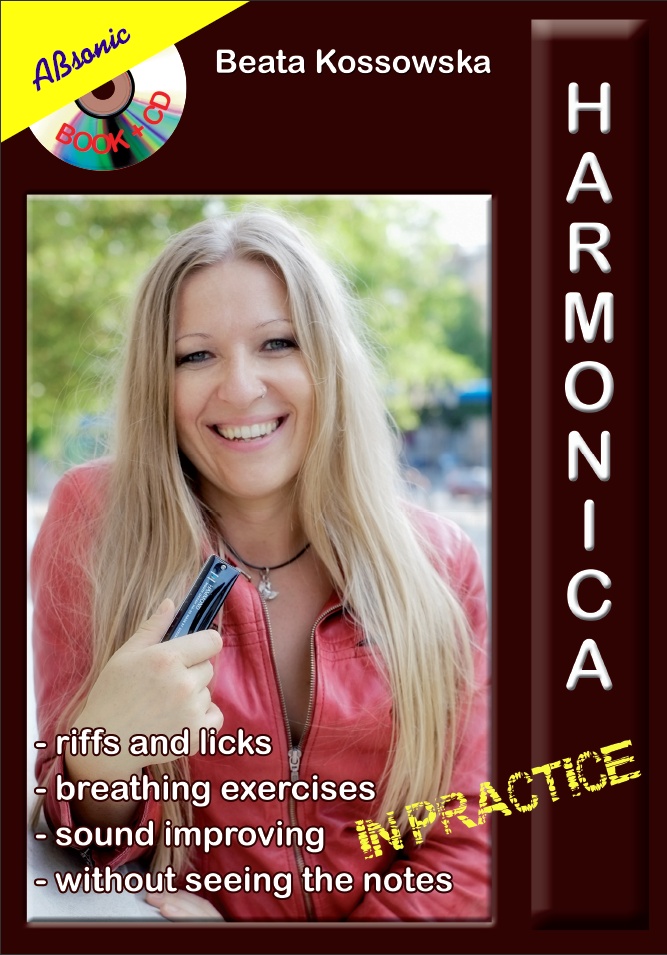 Harmonica In Practice
by Beata Kossowska
This easy to follow Diatonic Harmonica Tuition book by one of Europe's leading Harmonica players is a fresh approach to learning harmonica basics. Beata discusses and demonstrates the importance of breathing correctly and how to play without seeing the notes.
Includes audio CD.
Price: £11.99
(free delivery on orders over £50)
The Princess and the Pirate
by Beata Kossowska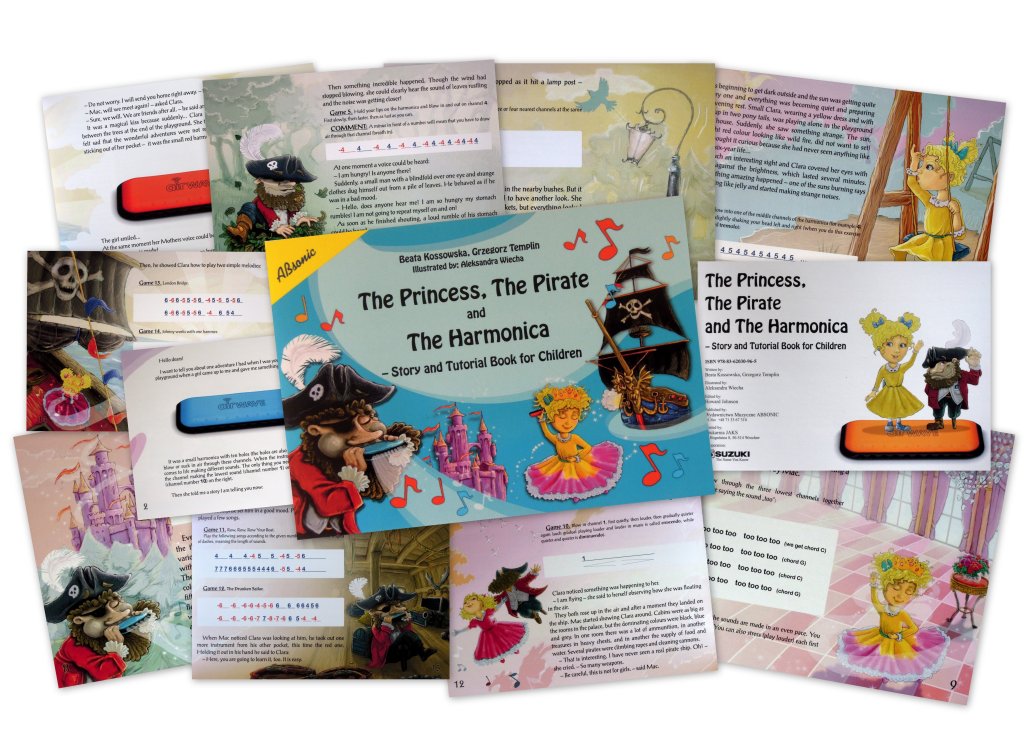 This charming book, written and beautifully illustrated by Beata walks your child through the early stages of learning to play the harmonica using a story line. As he or she proceeds through the book, the student engages with fairytale characters and join the fun in a series of musical games.
Beata recommends the Suzuki Airwave for use with this tuition book.
Available with or without Suzuki Airwave Harmonica (Bue, Red or Orange)
(free delivery on orders over £50)
Melodion Publications

An exciting new book and CD for Melodion. The course is the first of its kind as it introduces us to Solo or Accompaniment Melodion playing which is more suited for European and Western style music (traditionally ensemble).
Each new step is explained as it occurs. Hints for adding expression, correct fingering and playing techniques are included. The course includes traditional, Light Classical and original compositions that will not date, many of the pieces will be familiar to young and old alike. Useful theory hints are included to assist in reading music and playing ability.
The included audio CD features professionally produced backing tracks for playing along to.
The Suzuki Melodion Player Book 1
by Trevor Brown
A carefully graded course. Fast, easy method. Supplied with accompanying CD of professional backing tracks arranged for Melodion.

£14.99 (free delivery on orders over £50)
The Suzuki Melodion Player Book.
Early Learner Edition
by Trevor Brown

£7.99 (free delivery on orders over £50)
Tuition Book Prices
Suzuki Melodion Player Book 1 with CD

£14.95

Suzuki Melodion Player (Early Learner edition)

£7.99

Harmonica In Practice
£11.99
The Princess and the Pirate
£7.99