Suzuki Harmonica Overview

Suzuki are at the leading edge of Harmonica development and present a range of instruments to cover any playing style and requirement, wether it be the grounbreaking Manji (M-20) diatonic, the superb new Airwave Diatonic with extra large hole spacing for the beginner or the Fabulous series of professional instruments you are sure to find 'your' harmonica in our collection.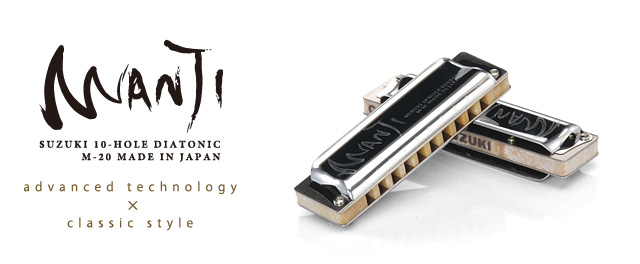 Not sure which Harmonica you would like to start playing? Why not start off with our Online Harmonica Guide.