Omnichord Heaven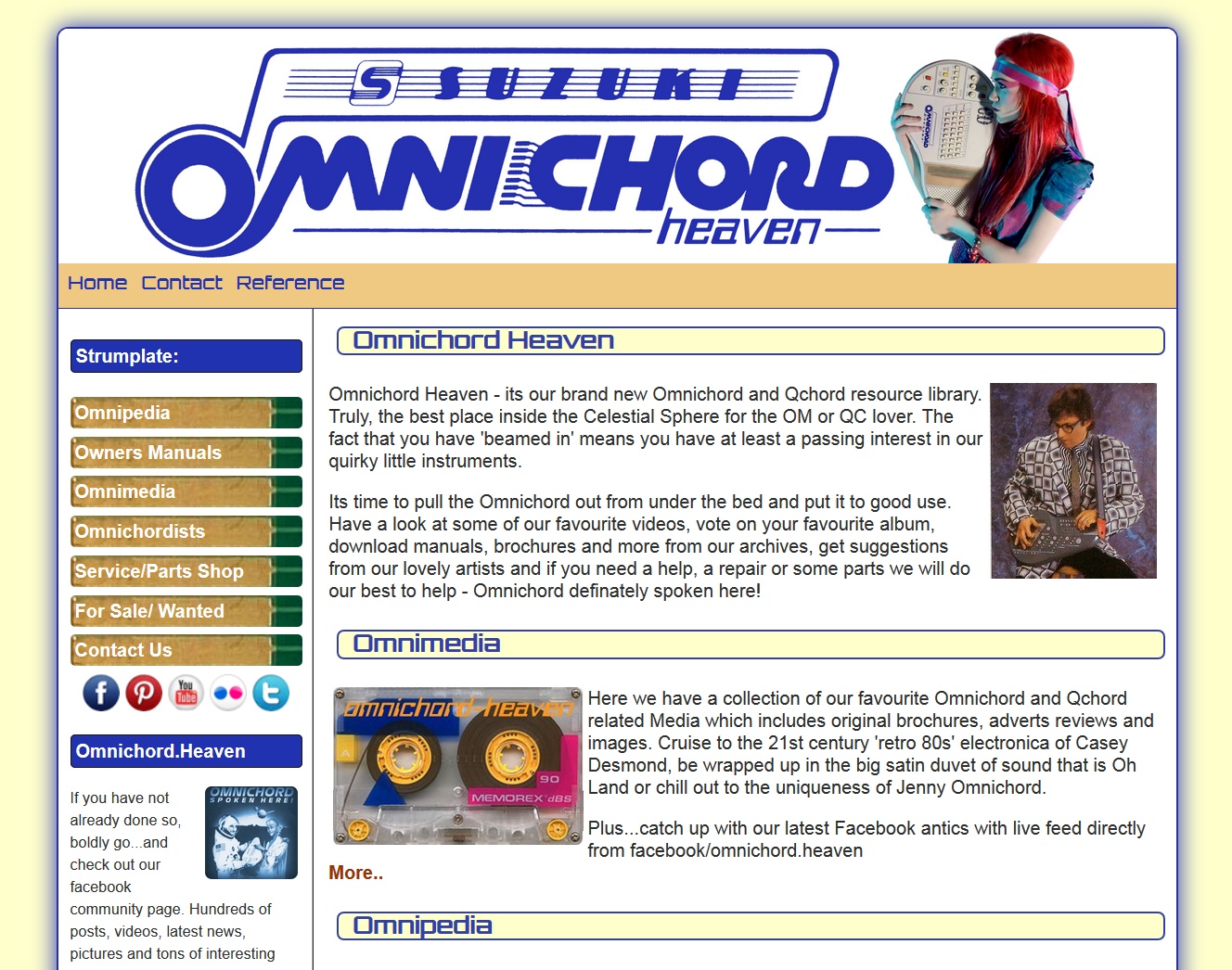 Omnichord Heaven - its our brand new Omnichord and Qchord resource library. Truly, the best place inside the Celestial Sphere for the OM or QC lover. The fact that you have 'beamed in' means you have at least a passing interest in our quirky little instruments.

Its time to pull the Omnichord out from under the bed and put it to good use. Have a look at some of our favourite videos, download manuals, brochures and more from our archives, get suggestions from our lovely artists and if you need a help, a repair or some parts we will do our best to help - Omnichord definitely spoken here!
The Omnipedia is our complete Omnichord model guide and explains the evolution from Portachord to Qchord. What is the difference between an OM27 and a System One? Why did Suzuki change the Omnichord name and is there a difference? Which models have Midi? Photos, videos and music samples of each model are included. click here to visit Omnichord Heaven

Browse through every Suzuki instrument in the series in what may possibly be the most comprehensive Omnichord Guide on the web!
Also - you may be interested in our Omnichord/Qchord facebook page